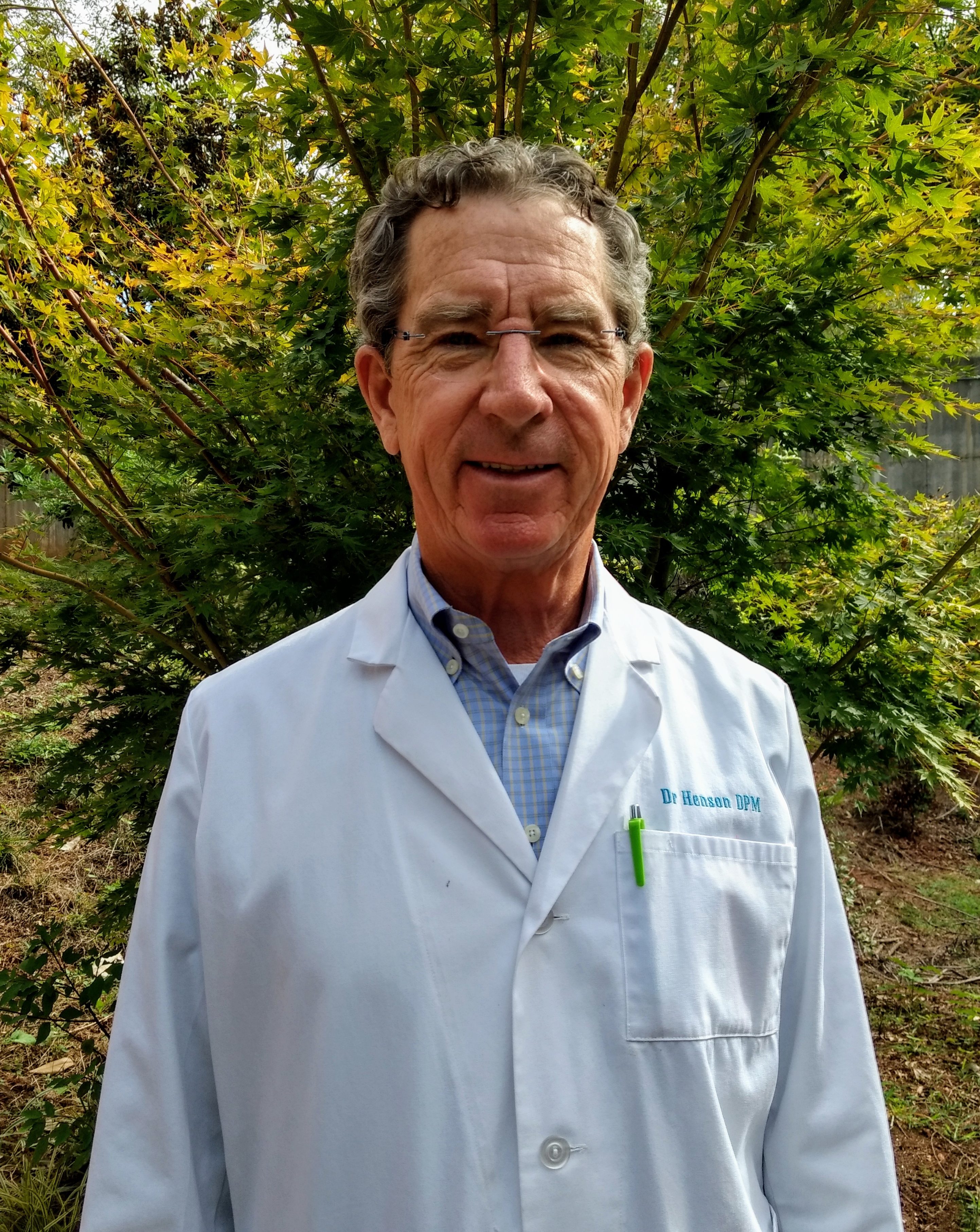 Dr. Mark Henson, D.P.M.
Born in Cincinnati, Ohio, Dr. Mark Henson spent twelve years working in various fields, including driving a tractor trailer, specifically a tanker, and co-owning a glass fabricating company, manufacturing glass shelving and glass furniture inlays, before eventually deciding to return to school and attend podiatry school.
Dr Henson has two daughters, a son, three beautiful granddaughters, and is currently enjoying an empty nest with his lovely wife, Kendra. When he's not at the office, Dr. Henson is at the lake, swimming, or face-timing with the grand kids. After graduating from the University of Cincinnati, Dr. Henson then went on to the Dr. William M. Scholl College of Podiatric Medicine in Chicago, Illinois. He stayed in Chicago for his residency at Mount Sinai Hospital, where he received extensive surgical training.
In 2000, Dr. Henson purchased Field Foot & Ankle and the Outpatient Center for Foot Surgery in Griffin, GA. His first agenda was to upgrade the clinic and surgery center with state-of-the-art diagnostic equipment. You can read more about Our Facilities here.
Dr. Henson is a member of the American Board of Podiatric Surgery, American Society of Podiatric Surgery, Georgia Podiatric Medical Association, American Podiatric Medical Association, and American Academy of Podiatry Practice Management. He has affiliations with Spalding Regional Medical Center in Griffin, Georgia and Monroe County Hospital in Forsyth, Georgia.
In his practice, Dr. Henson treats infants, the elderly, and everyone in between…for all their foot and ankle issues. He has spent time treating limb-threatening wounds at the Spalding Regional Wound Care Center, and in his office in Griffin. Dr. Henson's patients often comment on his wonderful bedside manner, his sense of humor, and how much he genuinely cares about them. This, combined with excellent care and a strong surgical background, allows patients to feel at ease; they know their feet are in good hands.